Kluivert made Wdjico and scored and succeeded in leading Roma to the first win of the Italian league in the new season.
ROME (Reuters) – Roma beat Torino 1-0 in the first round of the Italian Open on Sunday.
Roma started the match with a combination of:
Olsen
Florenzi – Malonas – Fazio – Kolarov
Pastore – De Rossi – Strutmann
Onder – Djeko – Sharaoui
As for the team of Turin, the owner of the land came Kalnali:
Serigo
Ayso-Colo-Moretti
De Silvestre – Basile – Rincon – Mieti – Beringuer
Valky – Bellotti
The match began with a strong form by Roma, who received a dangerous ball into the area in the 17th minute of the game.
In the 17th minute, Kolarov returned and picked up a pass inside the area and hit it hard in the left post, which was a great goal.
A few minutes later the game saw an early forced change as De Silvestre left for Aaina in the 25th minute.
At the 40th minute, Rincon made a magical pass on the edge of the area and hit it hard in the crossbar, before Florenzi responded with a similar shot in the 45th minute and was followed by Sergio.
In the second half, Iago Falki scored a goal for the home side in the 48th minute before being ruled out by the television replays.
Serigo continued to be in good form in the 65th minute when he faced a powerful shot by Turkish player Onder, who was saved by a stray ball.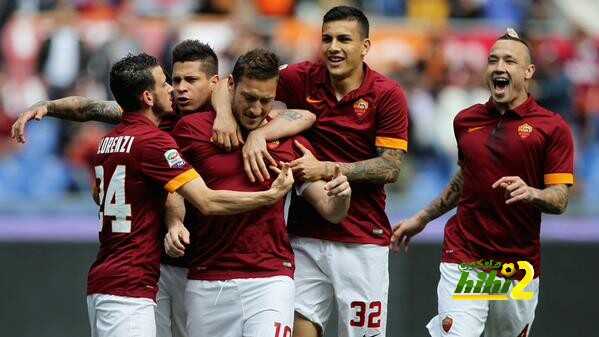 Pastor before leaving the stadium received a dangerous ball inside the penalty area and tried to pay it but the defenders took it in the 75th minute of the meeting, and tired of that opportunity to Turin through Mieti, who shot the ball from one touch but the next guard recently met.
In the 80th minute Djeko tried to score but his efforts were in vain after failing to turn the ball into a goal within the 6-yard area.
A minute later, Salvatore Sergio faced a powerful shot from Justin Kluivert, who had just replaced.
Valcke was the last attempt for Toreno after Sergio blocked his shot and his team failed to keep up with the free throw.
The only goal of the match came from Edin Djeko and the Kluivert industry after a cross from the Dutchman was received by the Bosnian with his right foot and deposited on the far left of the Turin goalkeeper in the 90th minute.
With this result, Roma get their first three points in the Italian league this season and finish third in the rest of the opening round